Cultural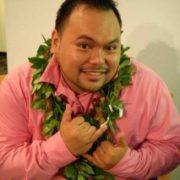 Kaimana Chee, Kumu Hula
Co-Founder and Board Member
Kaimana was born and raised on the north shore of Oʻahu in the small towns of Laʻie and Hauʻula. At the age of six, he danced his first hula and a few years later, found a home in a small hālau in Laʻie under the direction of Kumu Hula Richard Peters. Kaimana's love and passion for hula continued to grow with influence and instruction from Kumu Hula Sunday Mariterangi while attending Kahuku High School. He attended annual Hula Camps at Kualoa State Park where he was able to learn from Nā Kumu Hula – Kaulana Kasparovich, Victoria Holt Takamine and Ellen Castillio. His hula journey culminated when he participated in the Merrie Monarch Hula Festival with Kumu Hula Keith Awai and Sunday Mariterangi.
Kaimana left Hawaiʻi in August 1995 to attend Boise State University. With him, he took his love for hula and the Hawaiian culture, reinvigorating the University's student group Hui-O-Aloha. He taught hula and provided Hawaiian entertainment throughout the city.
When Kaimana returned home in 2000, he began an apprenticeship with Hālau O Kekela, under the direction of Kumu Kela Miller of Laʻie, fondly known as Aunty Kela throughout the community. A student of Kumu Cy Bridges, she has worked with dozens of Kumu across Hawaiʻi's hula landscape. In 2009, Kumu Kela Miller accompanied Kaimana to Tokyo, Japan where she performed ʻuniki rites and endowed Kaimana with the gift and responsibility of Kumu.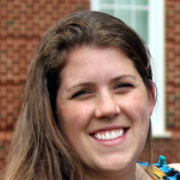 Bess Nanipua Viernes, Alakaʻi
Nanipua was born and raised in Virginia. She began studying Hawaiian culture, language and hula under the instruction of Kumu Hula Wayne Kaho`onei Panoke with Halau O'Aulani in 1994. She received her degree from Christopher Newport University, and has taught for the past ten years with Fairfax County Public Schools. She is happily married to her husband Ethan and they are blessed with three boys – Noa (6), Kekoa (3) and Kaimana (1).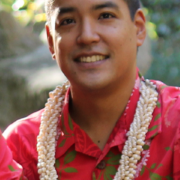 Ethan Kanoa Viernes, Alakaʻi
Kanoa Viernes was raised in Waipio Gentry, Oahu until he later moved to Silver Spring, Maryland. He began dancing hula under the instruction of Kumu Hula Wayne Panoke. After moving to Seattle, Washington he continued dancing and playing music with Halau ʻO Napualani. Kanoa returned to the Northern Virginia area in 2006, where he currently lives with his wife, Nanipua, and three sons.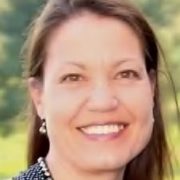 Caryn Huakea Walker, Alakaʻi
Born in Tokyo, Japan, Huakea began her Hawaiian studies in Kailua, Oʻahu, at the age of seven under the instruction of Aunty Bella Richards. After moving to Northern, Virginia in 1973, she continued her studies under Kumu Hula Harold Mahealani "Mahina" Bailey. In 2008, she joined Hālau O ʻAulani and studied under Kumu Keith and Kumu Kimo Awai. She is a graduate of Virginia Tech with an MBA, a Certified Personal Trainer, and works as a Business Analyst with MicroPact in Herndon, VA. All three of her boys, Steven, Michael, and David have studied hula, and now her stepdaughter, Ashley, is a current haumana (student) of Hālau Nohona Hawaiʻi. She lives with her husband, John, and three children in Ashburn, Virginia.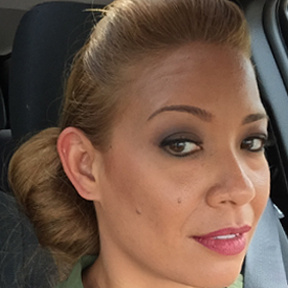 Yvonne Kanani Rannels, Alaka'i
Kanani was born in Honolulu, Hawai'i, and danced with Rosalie Woodson Dance Academy before moving to Washington, DC at age six. She began her Hawaiian studies on the east coast at age eight under the direction of Kumu Hula Harold Dole Mahealani "Mahina" Bailey as a haumāna of Hālau Hula Mahina O Wakinekona DC. Later, as an 'ōpio, she joined Hālau O 'Aulani under Kumu Hula Wayne Kaho'onei Panoke before returning to the instruction of Kumu Mahina shortly before his passing. Her hula journey continued as a member of the teaching staff at Hālau Ho'omau I ka Wai Ola O Hawai'i with Kumu Hula Manu Ikaika. Kanani participated in E Ho'i Mai I ka Piko Hula World Invitational Hula Festival in 1994; Kau I Ka Hano Hula Competition in 1999; and Hō'ike Hawai'i in 2016 where she proudly represented Hālau Nohona Hawai'i and Kumu Hula Kaimana Chee as one of eleven members of the first-place team in the Wahine Group 'Auana division. Kanani earned a Bachelor's Degree in Journalism Writing and a Master's Degree in English from George Mason University. She currently resides in Lake Ridge, Virginia, with her husband William Keali'i and son Mathias Mahina.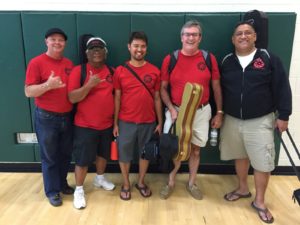 Musicians: Joe Garnett, Gabby Gabonia, Josh Gabonia, Pete Coleson, Isaac Ho'opi'i (Lead Musician)
Caleb Galley and Makana Earley (not pictured here)
Administrative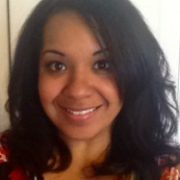 Shani Puanani Butts, Treasurer, Interim Administrative Director
Board Member
Born on Oʻahu, Puanani is of Hawaiian, Chinese, Portuguese, Spanish, Irish, African-American, and Lakota Sioux descent. A proud 1994 Kamehameha Schools graduate who studied hula with Kumu Hula Keith Awai, and Kumu Hula Kimo Awai. She received her Bachelor's Degree in Economics from The George Washington University and her Juris Doctor Degree from The Catholic University of America, Columbus School of Law. Currently, she serves as the Director of Admissions for CUA Law in Washington, DC. Puanani and Curtis W. Giles are the proud parents of daughter Victoria Grace Piʻikalewanuʻu Giles (2).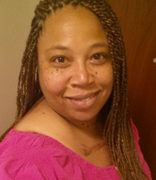 Lisa Jeter, Technology Administrator
As the director of Web and New Media Services for a Washington, D.C. professional association, Lisa is responsible for its website, print publications and web infrastructure. Lisa is a graduate of the University of Virginia and holds a degree in Classical Studies, with a concentration in Latin. This Salem, VA, native is a voracious reader and an adventurous cook, who enjoys a wide range of activities including studying the Hawaiian culture.
Amy Kulia Burba – Apparel Administrator
Kulia was born in Michigan and raised in the Midwest. She has lived in many locations across the United States and overseas with her family. She found her love of hula and Hawai`i while taking her daughter, Kealohi, to hula lessons in Japan. After moving to the Washington DC area, she joined Hālau O ʻAulani and studied under Kumu Hula Keith Awai. She received her degree in Interior Design from the University of Wisconsin and has worked as a stay-at-home mom/military wife for much of the past 20 yrs. She has a passion for traditional crafts, art, and design.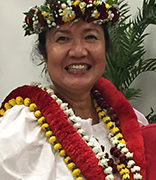 Cecilia Amor Kramer, Grant Writer
Cecilia Amor is the progeny of a military grandfather and father, who spent many years of his career stationed at various bases in Hawaiʻi. Of Filipino and German descent, Cecilia attended Maryknoll High School and Chaminade University on Oʻahu, and received her master's degree in public health from the University of Minnesota. She began her hula instruction on the Big Island at the age of nine at a hui whose name she no longer remembers. Upon her arrival in Virginia, Cecilia began to dance with Hui O Ka Pua Ilima, before transferring to Hālau Nohona Hawaiʻi. She has three grown children–one happily canoe paddling in Hawaiʻi—and three grandchildren, and she hopes that at least one of them will share her passion for hula.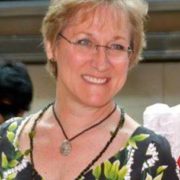 Julie Hiʻilani Coleson, Historian
Auntie Julie was born in Frankfort Germany and was raised in a Foreign Service family, living overseas for much of her growing up. She "discovered" hula at the tender age of 16 while attending (public!) high school in the Canal Zone, Panama when her best friend's mom began teaching. After graduating from college she relocated to the Washington DC area and performed with local Polynesian entertainment groups.  For many years she worked with the Foundation for Pacific Dance to bring kumu hula from Hawaiʻi to the DC area to teach, and she was the Assistant to the OHA DC Bureau Chief from 2004 to 2011. She is a member of the Ke Aliʻi Makaʻainana Hawaiian Civic Club, an artist and a published author.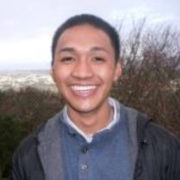 Danicole Ramos, Organizational Development Consultant
As the Organizational Development Consultant, Danicole will be helping HNH innovate and polish a variety of operational and development processes. Danicole is from Waialua, Hawaiʻi on the island of Oʻahu and is a first-generation Filipino-American. Danicole graduated from Kalani High School. He earned his B.A. in Business Administration/Management at Seattle University and is currently pursuing his Master of Public Administration (MPA) at American University. Danicole works as the Administrative and Operations Coordinator for United We Dream. Before Danicole moved to Washington, D.C., he worked with several faith-based organizations in Hawaiʻi planning events, organizing community outreach events, and implementing development initiatives.  At Seattle University, Danicole served as his school's luau chairperson for two years, a peer mentor with the Office of Multicultural Affairs, and was a member of the Mexico Mission Trek by Campus Ministry.
Board of Directors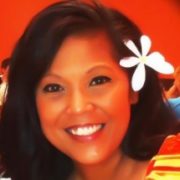 Shirlene "Kilena" Ostrov, Chairman of the Board
Co-Founder
"Kilena" Ostrov is the President and CEO of Ares Mobility Solutions, Inc. Born and raised in Mililani, Hawaiʻi, Kilena retired as a Colonel in the United States Air Force, where she proudly served her nation in uniform around the world for 23 years. She received her BS from the University of Florida, an MBA at Troy State University, and a Masters in Organizational Management from George ashington University. She is married to Mark Ostrov and they have twin 14-year-old daughters, Jessica and Julia, who continue to study hula and ʻōlelo Hawaiʻi in school. The Ostrov family makes their home in Mililani, Hawaiʻi.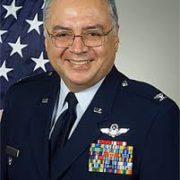 Edwin A. (Skip) Vincent, Brig Gen USAF (Ret)
Soft Power Solutions, LLC
Chairman and Founder
Skip Vincent is the Chairman and Founder of Soft Power Solutions, LLC (SPS) and its parent company, a Native Hawaiian Organization (NHO) not-for-profit foundation, the Hawaii-Pacific Foundation for Soft Power (HPFSP). He recently retired from 37 years of military service as an active duty member of the United States Air Force and Hawaii Air National Guard (HIANG).
Skip was born and raised on Oahu and earned his undergraduate degree in business from the University of Hawaii, and Masters of Science from Colorado Tech University. He is married to Alberta Ongies-Vincent and has one son, Christopher, and daughters, Carolyn and Emma. Alberta, Carolyn, and Christopher are graduates of Kamehameha, and Emma is attending here first year in college. They all currently live in Northern Virginia.
Kelly Kahalewai McKeague, Vice Chairman of the Board
Kelly Kahalewai McKeague was born on Oʻahu and grew up in the Papakolea Hawaiian Homestead. He is a graduate of Damien Memorial High School, and then attended Georgia Tech, where he earned a Bachelor's and Master's in Industrial and Systems Engineering. In 2015, Kelly culminated a 34-year U.S. Air Force and Air National Guard career, retiring as a major general. His last duty was as Commander of the Joint POW/MIA Accounting Command based in Honolulu and tasked with the worldwide search, recovery, and identification of missing Americans from past wars. Kelly is a dedicated servant-leader who also serves on the boards of the Diocese of Arlington Catholic Charities; Corporate America Supports You; and Serving America's Veterans; as well as a being a member of the Hawaiʻi State Society and Pan-Pacific American Leaders and Mentors.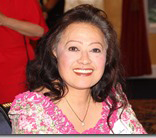 Darlene Kehaulani Butts, Board Member
Native Hawaiian Aunty Kehau's mo`opuna, Keaunui and Noelani Butts and Pi`i Giles, and daughter, Puanani, are all students of Hālau Nohona Hawai`i. Kehau was born in Honolulu, and graduated from Leilehua High School. She completed a B.S degree in Economics at the University of Lowell, Lowell, MA and continued her Masters of Science studies at the University of Oklahoma and Johns Hopkins University. In 2002, she opened Makakoa Enterprises, Inc., a full-service catering enterprise specializing in Hawaiian cuisine. She is on the board of the Hawai`i State Society and the President of Ke Ali`i Maka`ainana Hawaiian Civic Club of Washington, D.C. Kehau lives in Stafford, VA with her youngest daughter Desireé, her two mo`opuna, and Mr. Bailey, their 17-year-old chow.